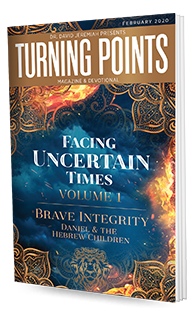 Online articles:
From this month's issue


Read online
Why Look Back?
One of the most famous pieces of advice given by mentors to their protégés is, "Don't look back!" I can see that being good advice in lots of unique situations: bungee jumping, skydiving, your...
In the World…
By David Jeremiah...
If you had been a missionary to Africa in the nineteenth century, you would have been traveling to "the Dark Continent" and "the White Man's Graveyard." That's h
THIS MONTH'S MAGAZINE RESOURCE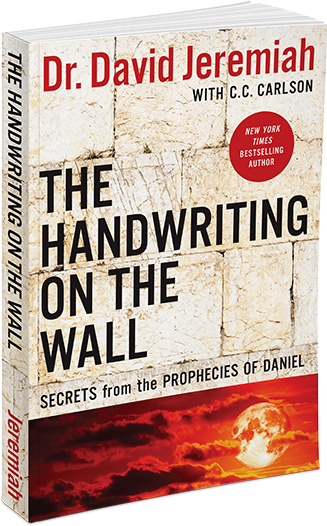 The Handwriting on the Wall
Dr. Jeremiah's classic teachings on the book of Daniel, now fully updated for today's student of biblical prophecy.
Find Turning Point on television and radio
Enter either your area code, zip code, or city and state
Submit