Today's Devotional:
Dec. 2
The Calming Presence of God
When riots and violent protests struck Portland, Oregon, earlier this year, one pastor fought to share Jesus with his community. Reverend Aaron Bennett of Garden Church in downtown Portland said, "Don't give up on Portland. This is a place filled with people that Christ has died for." He said that his desire was to establish a calming presence in the midst of the unrest because that reflects the presence of God.[1]

Send me Dr. Jeremiah's Devotionals
Sign Me Up »
Please enter a valid email address
You've been successfully signed up!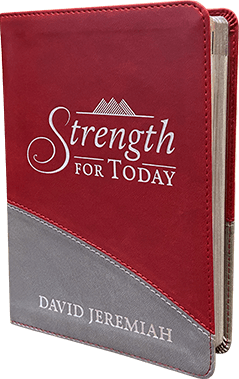 New 365-Day Devotional from Dr. David Jeremiah
Strength for Today
As we turn to the Scriptures and study God's faithfulness to His people in the past, we can see that He never leaves His people without hope. Our hope isn't in the government, the health care system, or even in our jobs. Our hope is in our living and loving Savior who sees us and has compassion on us.
What we need is Strength for Today—and that comes as we draw closer to the Lord through our daily study of His Word, as we attend church with other believers, and we communicate to God through prayer. We are not without hope. We have hope because we know the One who holds the future. Access God's strength and discover hope for the future with Strength for Today!
Music, Merriment, Meaning, and More!
Home for Christmas Channel
Christmas 2020 may be the most under-celebrated Christmas in centuries. And the beloved lyric, "I'll be home for Christmas" may take on a new meaning as many of us will be staying home more than ever this season.
This year David Jeremiah and Turning Point Ministries want to cut through the confusion and deliver the spirit and message of Christmas to people everywhere, so we are introducing the online Home for Christmas Channel. Fill your season with music, carols, pageants, laughter, Scripture, inspirational Bible teaching, and more. You can enjoy these complimentary resources on your phone, in your car, at home, or anywhere else you feel needs a little Christmas. No matter who you are, or where you'll celebrate, we hope Home for Christmas will make your spirits bright!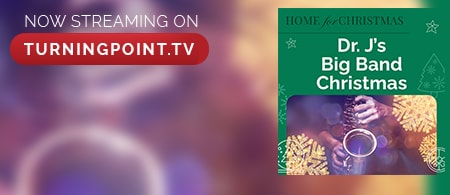 Listen to Dr. Jeremiah's Favorite Christmas Songs
Dr. J's Big-Band Christmas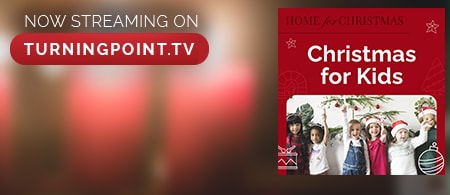 Music for Kids From 1 to 92!
Christmas for Kids Playlist
Reflect on the Hope and Joy of Jesus' Birth
Songs of the Nativity Playlist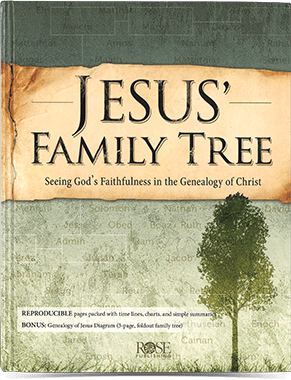 Discover 30 Key People From Jesus' Genealogy
Jesus' Family Tree
Looking at the dozens of names listed in Jesus' genealogy can be quite overwhelming—and it can be hard to know what's important. Now you can easily dive into the fascinating lives of thirty key people from Jesus' family tree, including Adam, Noah, Abraham, Ruth, David, and more with this full-color, reproducible book.
See how God fulfilled His promises through the generations.
Deepen your understanding of how Jesus fulfilled Old Testament prophecies.
Discover fascinating facts about the women in Jesus' family tree.
Enjoy quick overviews that will add depth to any study on Jesus Christ and His link to the Old Testament.
Gain incredible charts, maps, and time lines showing hundreds of facts at a glance.
Follow Jesus' family tree all the way from Adam and Eve to His birth with a bonus fold-out chart.
Together We Can Reach the World
Help Us Launch 2021
2020 has not been what any of us expected. Nearly every aspect of our daily lives has been changed by COVID-19. But our God saw 2020 coming—and He laid the foundation for Turning Point to minister to more people than ever in our history. During the last twelve months, we have acquired additional TV and radio time, enhanced our digital platforms, and expanded the reach of our monthly magazine and daily devotionals to thousands of new people. The response has been overwhelming! Our call centers and mailbags are brimming with reports of lives that have been changed.
We are deeply grateful for all that the Lord has accomplished through Turning Point, yet there is more work to be done. If you have been blessed by the ministry of Turning Point, would you prayerfully consider supporting our future ministry?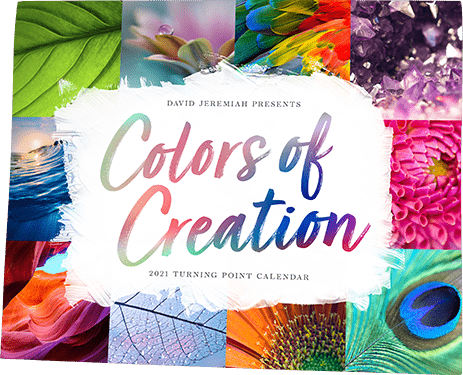 A Turning Point Exclusive
Colors of Creation 2021 Calendar
Teeming with vibrant colors, unique and meticulous features, and a design that only God Himself could create, nature offers us a perspective of God that should be celebrated and enjoyed. Our exclusive 2021 calendar will help turn your thoughts toward your Creator each month in the coming year. Along with stunning images, each month has a special theme and Scripture plus a Bible reading plan that will take you through the entire Bible in 2021.
Step back from the busyness of daily life and focus on the nature and wonders of God with the Colors of Creation calendar.
Calling all kids! Be All God Wants You to Be
Power Force—75 Power-Filled Truths to Live By
The Bible is filled with practical advice on living for God, but where do kids begin on their journey?
Power Force: Be All God Wants You to Be guides kids toward a more powerful spiritual walk through 75 power-filled and practical truths. Each truth is introduced with a Scripture and a brief lesson, followed by a Power-Up action step, and a Power Prayer to complete the lesson. This new, full-color devotional resource from David Jeremiah and the crew at Airship Genesis will help your child or grandchild begin the journey toward becoming all God wants them to be.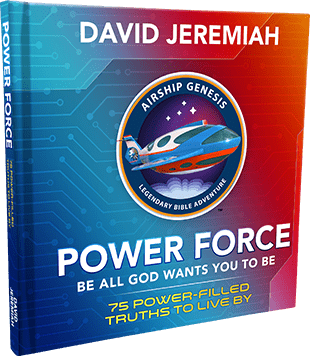 New Adventures on the Home for Christmas Channel
It's Christmas, Once Again, at the SOS Estates
What's a good remedy for a year gone wrong? Laughter! And lots of it. Visit the online Home for Christmas Channel to see what the couples of SOS Estates are up to this holiday season.
Christmas Balderdash with Dan & Jan
Christmas Curmudgeons with Gus & Gladys
Fa La La Fitness with Blanche & Buzz
New-Fangled Christmas with Phil & Phyllis
Kinfolk for Christmas with Dwayne & Peanut
It's Just Not Right with Sky & Meadow
Oops Reel! From Christmas, Once Again
Freebie Christmas Gift List from the Couples of the SOS Estates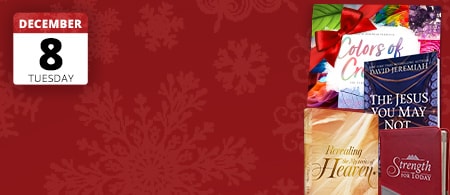 Place Your Order in Time for Christmas
Standard U.S. Shipping Deadline: December 8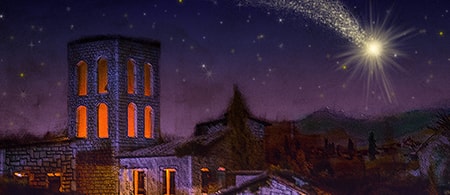 Read About the Importance of Jesus' Birthplace
Why Was Jesus Born in Bethlehem?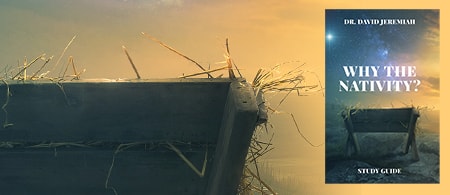 As Heard on Radio
Why the Nativity?
There's No Place Like Home for the Holidays
Christmas Trivia, Kids' Activities, and More!
In a year when many seasonal activities and events have been canceled, celebrations require a fresh perspective and renewed creativity—and Turning Point wants to help! In addition to 24/7 Christmas music and hilarious holiday videos, the Home for Christmas Channel offers an amazing lineup of free holiday cheer.
Christmas Specials: Enjoy the sights and the sounds of the season with Turning Point's Broadway spectaculars, Make the Season Bright and Make the Season Bright, Too!—recorded on Broadway in New York City.
Christmas Trivia: Can you name that tune? Finish a lyric? Test yourself and earn your yuletide credentials throughout the season.
Christmas Messages: The Reason for the Season takes His rightful place on the Home for Christmas Channel as we present an array of beloved Christmas messages by Dr. David Jeremiah.
Christmas for Kids: Your kids are invited to join Fantastic Finn and his hilarious friends inside the FuturePast—where history, technology, and the Bible collide—as they explore the past to explain the future.
Christmas Lights: Upload a picture of your bedazzled house, as simple or as extravagant as it may be, and help us light up the world with the message of Christmas—the Light of the World has come!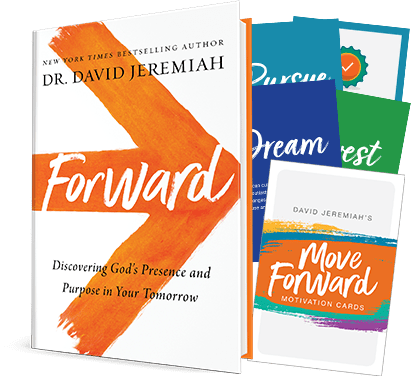 DISCOVERING GOD'S PRESENCE AND PURPOSE IN YOUR TOMORROW
Your Best Days Are Not Behind You!
Now more than ever, God is ready to use you, and your greatest moment could be only a step away. Forward gives you practical insights into the "what's next" in your life, with a step-by-step plan of action you've needed to move past where you are to where you want to be. You'll learn how God wants to expand your dream, give you divine direction, plant within you a life purpose, equip you with tools to overcome fear, grant you great personal accomplishment, and lead you to a mission that will outlive your life.
Let go of the past and get out of your rut. Choose to run Forward toward everything God has planned for the next phase of your life.
New From Airship Genesis
Invasion of Rocket Cove
Rocket Cove is under attack! When a mysterious ship appears over the Genesis Exploration Squad's hometown, the people of Rocket Cove are thrown into a panic. What is this mysterious ship? Who is piloting it? And what do they want?
When this invading ship starts moving around the town, affecting its residents in strange—and hilarious—ways, the questions only multiply. And just when the squad thinks the worst is over, a giant robot appears! It is up to the Genesis Exploration Squad to solve the mystery and move forward without fear against The Invasion of Rocket Cove.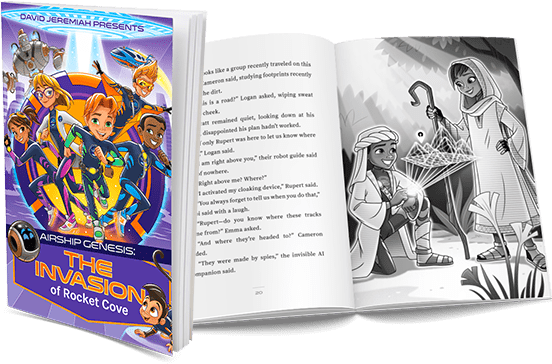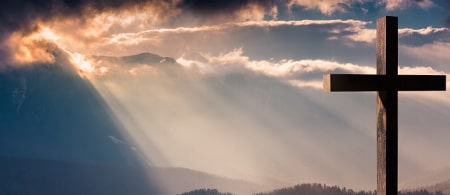 Do You Know God… Really?
Become a Christian Today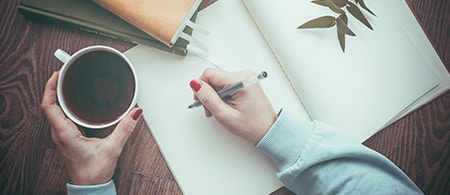 We Want to Hear From You!
Share Your Story
Where Relaxation Meets Inspiration
Vacation With Turning Point
From Dr. David Jeremiah
Tour the Land of the Bible with Dr. David Jeremiah
After leading several trips to the land of the Bible, Israel has become one of my favorite places on earth. Donna and I are excited to return for another Turning Point Israel tour, March 19-29, 2019.
We'll visit historical places like:
Gethsemane
The Sea of Galilee
The Mount of Beatitudes
And more
I'll guide you through these sacred sites and others, teaching God's Word as we retrace our Savior's steps. Imagine seeing the same landscape Jesus saw, being baptized in the Jordan River, or singing at the Garden Tomb in Jerusalem.
These life experiences will change you forever.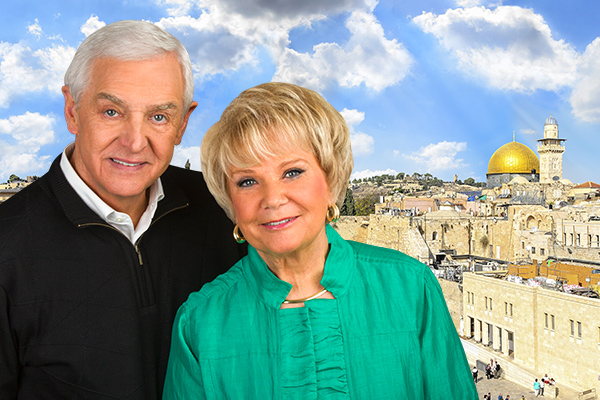 THANK YOU FOR YOUR SUPPORT OF OUR GOD-GIVEN MISSION:
Delivering the unchanging Word of God to an ever-changing world.